Before creating and using e Cloud elastic virtual machine, you need to register the account of e Cloud portal. This section describes how to register an account. If you have an account of e Cloud, please go to "create a virtual machine".
1. Login to e Cloud portal http://www.ctyun.cn , click [Registration];

2. On the registration page, please fill in the "Email Address", "Login Password", "Mobile Phone Number", and click the "Agree and submit" button. If the mobile phone does not receive the verification code within 1 minute, please click the "Free SMS verification code" button again;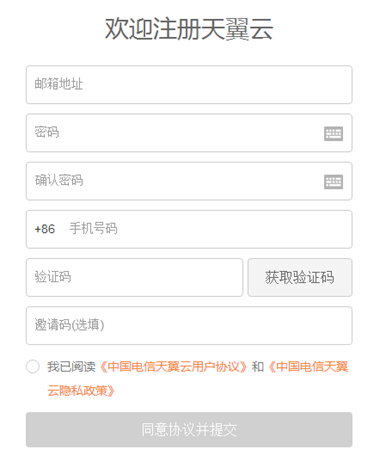 3. After successful registration, you can activate your account in the mailbox or experience e Cloud immediately.